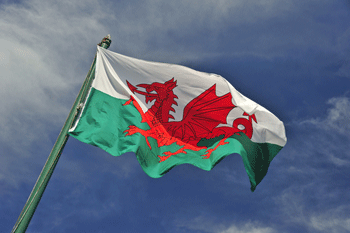 The executive board of Wrexham council has approved a five-year strategy to promote, facilitate and increase the use of the Welsh language in the county borough.
The council received a final compliance notice last year from the Welsh language commissioner, Meri Huws, requiring them to implement a number of policies that would support the use of Welsh.
Wrexham introduced many of the standards required by the commissioner, such as outlining the rights of employees to speak and use Welsh in the workplace and providing Welsh language versions of HR policies.
However, not all the standards were met and so the council has launched a five-year strategy to promote the language.
This will include encouraging young people to speak Welsh in a social, non-educational setting with the help of existing targets regarding Welsh medium education.
A report by the council found the Welsh language has been in decline in the area for some years.
In the 2001 census 14.6% (18,102) of the population were able to speak Welsh but this figure fell to 12.9% (16,659) in the 2011 census.
The council wishes to increase the figure to its 2001 level by the time the 2021 census is carried out.
The report to the council's executive board said: 'The council is ready to rise to the challenge and is ambitious in its desire to achieve the outcomes outlined in the strategy.
'The council is particularly keen to involve young people as well as non-Welsh speaking residents in order to create a better understanding of the Welsh language and culture in the county borough and develop a sense of 'Welshness' for the town and the area.'
The council report notes, however, that Wrexham has to be 'realistic in its aspirations' because it has not received any additional funds for its five-year strategy from the Welsh government.
The county borough currently spends around £103,000 on translation, Welsh language training, staffing and hiring in a translator for full council meetings.
An additional £250,000 has been made available to meet the anticipated costs associated with the implementation of the Welsh language commissioner's standards.