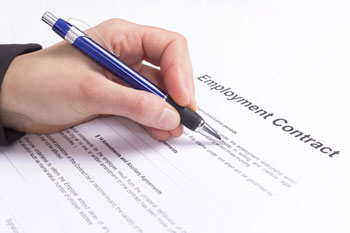 Latest official figures show the number of workless households has fallen by 20% since 2010.
There were 3.3 million people classed as workless in June 2015, according to the Office for National Statistics, some 764,000 fewer than in 2010.
The number of households where no one has ever worked has dropped by 36,000 – a fall of 10% since 2010. Worklessness is now at its lowest level in more than a decade.
The ONS said the 'broad picture' over the last 20 years was of growth in employment and a decline in workless households. This has been partly driven by an increase in the proportion of lone parents who are working – rising from 43.8% in 1996 to 64.4% in 2015.
Work and pensions secretary Stephen Crabb said: 'Our economic and welfare reforms are helping to turn around the lives of hundreds of thousands of families up and down the country who were previously overlooked.
'Reforms this Government has put in place such as Universal Credit, the Claimant Commitment and the benefit cap and are paying off, supporting a record 31 million people in work, with the unemployment rate also at a 10-year low.
'There are now nearly half a million fewer children living in households where no one works; where they can see one or both their parents benefitting from the dignity of a job and the security that a pay cheque brings.'