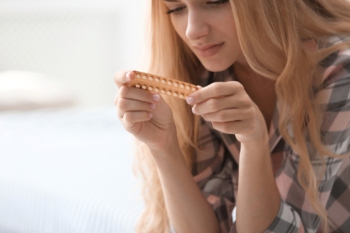 Women in England are struggling to access contraception putting them at risk of unplanned pregnancies, MPs have warned.
The All-Party Parliamentary Group on Sexual and Reproductive Health found cuts to the contraceptive budget between 2015 and 2018 have reduced access to services, with the pandemic making the situation even worse.
Its inquiry discovered women were being bounced from service to service, while fewer GPs were offering women the most effective methods to prevent pregnancy.
Dame Diana Johnson DBE, co-chair of the All Party Parliamentary Group, said: 'Our Inquiry found that for many women, getting access to contraception is difficult and time-consuming. Due to the unnecessary complexity of the system, many women are being bounced from service to service, undergoing multiple, intimate consultations and spending months on waiting lists to access their preferred contraceptive method.
'The reorganisation of Public Health England is an opportunity to tackle some of these issues. We have recommended that the Department of Health and Social Care should consider introducing an integrated commissioning model for sexual and reproductive healthcare as it develops the new Sexual and Reproductive Health Strategy.'