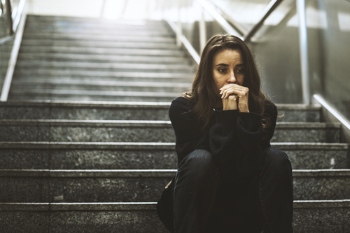 There are almost twice as many homeless women than men in temporary accommodation arranged by a borough in London, new analysis reveals.
Based on Government figures, the research by London Councils shows that 42,000 occupants of temporary accommodation in London are female adults compared to 21,700 male adults.
According to the data, 39% of homeless households in temporary accommodation in the capital are headed by single mothers. More than 86,000 children live in temporary accommodation in London.
London Councils, which represents all 32 boroughs and the City of London Corporation, says the findings show both the shocking scale of the capital's family homelessness crisis and the particularly severe impact on women.
'The specific challenges around women's homelessness are too often overlooked. We're hugely concerned by the number of women becoming homeless and requiring temporary accommodation in the capital,' said Cllr Darren Rodwell, London Councils' executive member for housing & planning.
'London continues to suffer the highest homelessness rates in the country – especially in terms of the hidden homelessness identified through temporary accommodation figures. More must be done to understand the particularly severe impact on female Londoners and to help them avoid homelessness.'