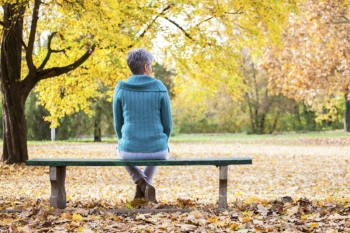 Women living in the poorest parts of England have a lower life expectancy than women in living in almost any OECD country, new research has revealed.
Analysis by the Health Foundation found women in the poorest 10% of areas in England can expect to live on average 78.7 years, compared to the average of 83.2 years for the whole of England.
This is less than other countries such as Colombia (79.8 years), Latvia (79.7 years) and Hungary (79.6 years), with only women living in Mexico having a lower life expectancy.
The analysis also shows that women living in the richest 10% of areas in England can expect to live longer than women in any OECD country except for Japan, with an average life expectancy of 86.4 years.
Jo Bibby, Director of Health at the Health Foundation, said: 'When OECD countries are ranked by life expectancy, the UK comes in 25th – a somewhat disappointing showing for the world's 5th largest economy. However, an even more concerning picture emerges when we look at the gap between the rich and poor. The stark reality in the UK is that the poorest can expect to live shorter and less healthy lives than their richer counterparts.
'The Government has committed to addressing stalling life expectancy and this has been described as a core part of the levelling up agenda.However, the Government has so far failed to acknowledge the mountain it needs to climb to bring life chances in the UK in line with other comparable countries.'