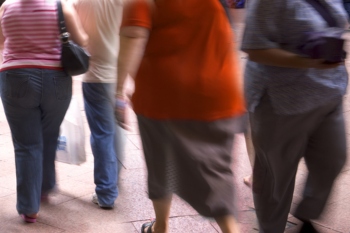 Residents in Wolverhampton could receive vouchers and tickets if they adopt healthier lifestyle choices, under a new scheme being piloted in the city.
Wolverhampton City Council has been chosen by the Government to trial a new app that will incentivise people to eat healthier and exercise more.
Participants will receive wrist-worn devices and access to an app that will give them points for meeting personalised health recommendations. These can be used for rewards such as cinema tickets or clothes vouchers.
Health and social care secretary, Sajid Javid, said: 'This pilot is an exciting opportunity to see how we can empower people to make healthy changes to their lifestyle and I would encourage all adults in Wolverhampton to come forward and register their interest.
'Taking part will help us better understand how rewards can help motivate people to make small adjustments to their daily lives that will have a lasting positive impact on their health.'
The pilot will launch in early 2022 and will run for six months.
Public health minister, Maggie Throup, added: 'I am looking forward to seeing how this pilot will help us better understand how small rewards can have a big impact in helping people make positive changes to their diet and physical activity.'