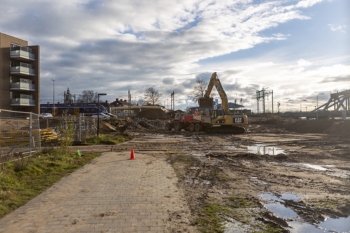 The property industry is acutely aware of the difficulties that Brexit and the Coronavirus pandemic have each caused for development – from supply chains and cost to on-the-ground delivery and labour. All this has led to more and more schemes becoming less viable and this is having a significant impact on small-scale heritage projects that are at the heart of redevelopment projects being led by local authorities across the country.
Many of these schemes are now at a standstill, in which work has already started but costs are outstripping budgets rapidly.
There is much value to be derived from the regeneration of heritage assets. Although the upfront financial costs can seem daunting, the benefits extend beyond the infrastructure itself to the wider community, creating attractive living environments. There is also the likelihood of attracting new investment into an area once existing buildings are repurposed, creating new jobs and opportunities for local communities. Regenerating heritage buildings also plays a major part in the levelling up of towns and communities – a topic that continues to dominate the news agenda.
The challenge for many heritage projects that successfully secured funding prior to the pandemic, however, is that delays and increased materials costs have caused a number of projects to miss crucial deadlines set out in the terms of the funding. Local authorities then risk having to pay back grants, unable to fund the project further and see it through to completion.
While nobody could have foreseen the impacts of a pandemic, ensuring business case and funding applications take into consideration current and future project costs based on external factors like COVID inflation and Brexit, while working in adequate contingency to head off any potential cost issues further down the line, is key to mitigate against these risks. And, with the ongoing Russian invasion of Ukraine causing inflationary pressures to increase even further to 8%, ensuring this contingency is factored in amidst continuously rising costs is critical.
There is also the risk that heritage projects that publicly fail will disincentivise other local authorities from starting similar project in the future. Understanding what support is available if a project is met with a worst-case scenario is valuable for all parties involved.
While heritage projects contribute to regeneration efforts and levelling up, local authorities must understand how to navigate these new pitfalls to ensure they are successful. Even having an early conversation to think about unexpected costs can help prepare – each project is inevitably going to differ from the last, and so ensuring the appropriate plan is constructed when applying for funding is vital.
Andy Rumfitt is senior director and head of business cases and funding at Turley