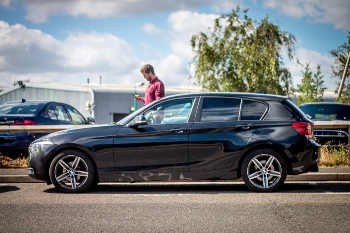 When it comes to digitisation, the UK has a well-deserved reputation for being an early adopter. We were one of the first European countries to adopt mobile payments en masse, and among the first to embrace cashless parking. It's therefore no coincidence that the UK has been the primary target market for parking technology companies for some time.
Whether it's our island mentality or pioneering heritage, the UK can almost always be relied on for helping new technologies thrive within the market, and that's no different for the parking sector. Our communities' willingness to embrace innovation means that over the past 10 to 15 years, digital parking vendors have been able to thrive.
However, innovation can also create unforeseen complications in the long term. The prevalence of several digital parking vendors is incredibly convenient for consumers, but it does create a headache for local authorities.
For example, someone from Cornwall may have an app from a particular vendor downloaded to their phone because all of their local car parks use that vendor. However, if they travel into Devon, they will likely need a number of other apps in order to pay remotely, at which point the driver may feel more inclined to pay at the existing Pay & Display and machine.
The risk that customers might not have access to the local authority's chosen vendor's app means that the authority may be less likely to fully embrace cashless parking. This not only means that authorities are missing out on significant savings available by removing fees related to cash handling and maintenance, it also makes it harder for authorities to deploy a contactless strategy around COVID-19.
The solution to this is multi-vendor parking, which allows authorities to choose more than one digital parking vendor to operate across their sites. This is a solution that has already been deployed successfully in mainland Europe, with Belgium, France and The Netherlands all using a multi-vendor approach to touchless parking. While multi-vendor is in its infancy in the UK, it is currently being trialled in Cambridge.
The obvious consumer benefit is that – if this model is prevalent across the country – motorists will need fewer parking apps. By making touchless parking simpler for the consumer, it will become more popular, allowing authorities to quicken the rate at which they digitise parking.
However, the benefits, and indeed the challenges, for local authorities go deeper than this. First, multi-vendor parking means that the battle between vendors for market share doesn't end once the authority has awarded the contract. Ultimately, if several parking platforms are available, vendors know that customers will choose the best overall solution and vote with their thumbs.
This means that vendors will place an even greater focus on innovating their platforms to make them valuable to the customer. User journeys will become even smoother, and vendors will learn more about their customers, to make their parking experience as positive as possible.
This may also extend to pricing. Vendors have always competed with each other on costs during the tender process, but this is always done 'blind'. If authorities move to a multi-vendor model, and pass the vendors' costs on to the customer, they will very quickly reach a neutral level. Ultimately, no one vendor will want to be more expensive than its competitors, so they are more likely to find a common ground.
The final challenge that multi-vendor parking poses to local authorities is administrative. Authorities would be excused for thinking that three vendors operating across their parking estate means three sets of financial data, reporting and enforcement.
The answer is to assign an aggregator. This is a concept used particularly successfully in The Netherlands, where one aggregator works across entire regions. In a UK setting, we expect that one of the parking vendors will also act as the aggregator, building in an aggregation layer, which acts as a go-between for the authority and the other vendors. This means one set of reconciliation for the authority, while still providing customers with the multi-vendor experience.
The introduction of multi-vendor parking is a great example of how the UK is able to innovate in order to overcome its challenges. By embracing the country's innovative parking vendors, local authorities can make parking in their area even easier for residents and visitors while achieving necessary cost savings. We're looking forward to working with authorities on this challenge, and are ready to help them make a change.
Hannah Fuller is client services director at JustPark