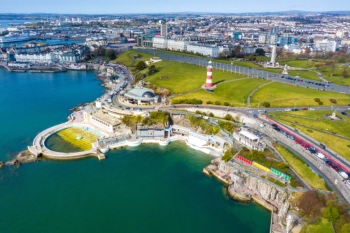 Many public services have developed a problem - the checklist. If you meet criteria A, you get care package A, and if you don't meet it, you don't get it. Firstly, this means people who need our help slip through the cracks. Secondly, it's incredibly disempowering for our public-facing staff.
Nine years ago, Plymouth City Council realised this and began to think about how we could do things differently. Along with other public bodies in the area, we implemented a number of changes designed to empower staff, reduce organisational silos, and give people more control over the services they receive. A major part of this was pooling our budget with the Locality of Devon CCG and commissioning The Plymouth Alliance - a group of 20 organisations under a single contract, working together to tackle homelessness and substance misuse. Rather than being based on targets, the Alliance gives more freedom to provider organisations, is focused more on values and principles, and offers providers more authority and autonomy.
This approach is founded on a new way of managing public services, called Human Learning Systems (HLS). The current way, New Public Management, starts with the assumption that people are selfish and must be forced to deliver "results" targets through reward and punishment. These targets don't reflect the reality of our lives. HLS starts at the other end of public service, by building relationships with real people - the people we're trying to help. By genuinely understanding and responding to the complex reality of people's lives - their strengths and their needs - we create better outcomes for less money. And, we also create happier staff.
At Plymouth City council we applied HLS to our practice through a series of approaches. These might not work like for like for other councils, organisations or governments. However, they give a good idea of the types of values we should be adopting to move away from the checklist and make our work more human and real for the people we support:
Early intervention - Listen to each person's specific strengths and needs, ask them what they want or need. At the Alliance we try to provide bespoke services to people before they hit crisis point.
Treat people as human beings - People choose to work in social care to help people, but current systems and processes don't allow for that. Let them help people and they will flourish. Those who are being supported value certain characteristics in those who help them – warmth, authenticity, persistence and being non-judgemental. Encourage these traits.
Transfer power - The Alliance seeks to transfer power into the relationship between a public-facing worker and the person they support. This means encouraging a learning relationship between the person being supported, and those who support them, so that together they find ways to help that person to flourish on their own terms.
Build a shared vision - Developing a new system involves a lot of work to build close relationships and a shared vision between all the parties involved. Rebuild from the ground up and ask important questions like 'What is this service?' 'What is its purpose?' Is what it's doing now delivering that purpose?'
Continuously learning - Listen and learn. It's so important. The Alliance has encouraged public-facing workers to experiment and learn together, and has developed a series of systems for sharing that learning.
Use the language of care - It took a while for us to notice but almost the entire language of the delivery of care had been colonised by the language of conflict - front line staff and entrenched rough sleepers. Now our commissioners and those delivering services try to use words like service, duty, kindness, empathy, and it has helped transform behaviours.
As a result of applying HLS, people with multiple complex needs can now get housing support, treatment and support regarding substance use, including prescribing, all from one place. This has been game changing. Staff feel able to make proper use of their skills and learning, are more motivated and eager to come to work. And, as a result our council has reduced costs.
This example of HLS is featured in the new e-book, called Human Learning Systems: Public Service for the Real World.
Gary Wallace is public health specialist at Plymouth City Council