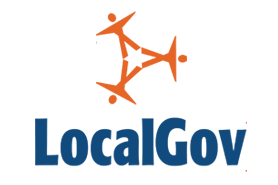 The Government's 30-hour free entitlement offer is 'underfunded', an educational charity argues as survey reveals half of childcare providers fear it will result in closures.
Whitehall plans to double the free entitlement to childcare to 30 hours a week for working parents of three- and four-year-olds as part of the Childcare Bill.
Pre-school Learning Alliance, however, warns the sector does not have the capacity to deliver the policy, describing the Government's plans as 'underfunded' and 'under resourced'.
A survey carried out by the Alliance reveals 49% of providers think there's a risk that they could close as a result of the 30-hour free childcare extension. A further 1% already plan to close.
48% of respondents think that the 30-hour offer will force them to reduce the number of places they offer to other age groups, and 50% don't feel confident that they have the capacity to meet projected demand.
The Alliance's survey also found 58% of childcare providers expect the 30-hour offer to have a negative financial impact on their business.
19% aren't planning to offer the 30-hour offer, while a further 51% aren't sure - in comparison, 98% of respondents currently offer the 15-hour free entitlement.
Last month the National Audit Office warned local authorities would struggle to find sufficient places and the new entitlement would only make this more difficult.
Commenting on the survey results, Neil Leitch, chief executive of the Pre-school Learning Alliance, said: 'These figures are a stark warning of what could happen if the Government insists on rolling out an underfunded, under-resourced free entitlement offer.
'While we welcome plans to increase average early years funding rates as an important first step, independent research has shown that, with continued cost pressures including the introduction of the 'national living wage', this will still leave a significant funding gap for early years providers.
'Given that the move to 30 hours means that most providers will no longer be able to cross-subsidise in order to plug this gap, it's no surprise that so many are fearing for their future.'