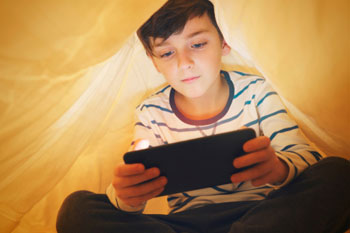 A new report has called on the Government to tighten gambling laws to help protect children from spending hundreds of pounds while playing online games.
The Children's Commissioner for England, Anne Longfield, has published a new study, entitled 'Gaming the System', which looks at the experiences of children who play games online.
Ms Longfield found that 93% of children in the UK play video games. Online games, she found, help kids to build strategic, teamwork and creative skills, as well as make friends.
However, she also found that many children are spending hundreds of pounds on 'in-game' purchases in order to keep up with friends or advance in the game.
Some of these purchases, known as 'loot boxes', contain a random selection of rewards and so gamers do not even know what they are purchasing. This leaves children feeling like they are gambling.
Ms Longfield urged the Government to bring financial harm within the scope of the forthcoming online harms legislation.
She also said the Government should take 'immediate action' to amend the definition of gaming in section 6 of the Gambling Act 2005 to regulate loot boxes as gambling.
'Playing games online can be rewarding and exciting and help children to develop strategic skills and friendships, but they are also open to exploitation by games companies who play on their need to keep up with friends and to advance to further stages of a game by encouraging children to spend on loot boxes,' said Ms Longfield.
'Children have told us they worry they are gambling when they buy loot boxes, and it's clear some children are spending hundreds of pounds chasing their losses.
'I want the Government to classify loot boxes in games like FIFA as a form of gambling. A maximum daily spend limit for children would also be reassuring for parents and children themselves.'
Responding to the report, Cllr Judith Blake, chair of the Local Government Association's Children and Young People Board, said: 'Councils take their responsibility to safeguard children very seriously and public health teams are already raising awareness of online harms such as gaming addiction and gambling.
'We support these calls for laws to be tightened to protect vulnerable children from gambling and gaming addictions.'