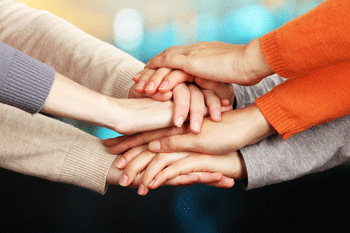 The Government has launched a new strategy aimed at giving communities a more direct role in decisions that affect their local areas.
The new Civil Society Strategy, the first in 15 years, is designed to help businesses, charities and the public sector work together more effectively.
Tracey Crouch, the minister for sport and civil society, said the strategy places communities at the centre of the decision-making process.
Unveiling what was billed as a complement to Whitehall's Industrial Strategy, Ms. Crouch said the Civil Society Strategy focuses on five key foundations of social value: people, places and the public, private and social sectors.
It includes the unlocking of £20m from inactive charitable trusts to support community organisations over the next two years.
It also sets out plans to establish of an independent organisation that will distribute £90m from dormant bank accounts to get disadvantaged young people into employment.
Another independent organisation will be set up to use £55m from dormant bank accounts to tackle financial exclusion and the problem of access to affordable credit.
The Government will also launch an 'Innovation in Democracy' pilot scheme in six regions across the country, which could include Citizens' Juries or mass participation in decision-making on community issues via an online poll or app.
'Civil society is the bedrock of our communities. It is made up of the volunteers, youth workers, charities and innovative businesses that work to improve lives and make areas better for all,' said Ms. Crouch.
'Our strategy builds on this spirit of common good to help create a country that works for everyone. I want people, organisations and businesses to feel inspired to get involved and make a difference.
'Through collaboration, we will unlock the huge potential of this incredible sector, help it grow, support the next generation and create a fairer society.'