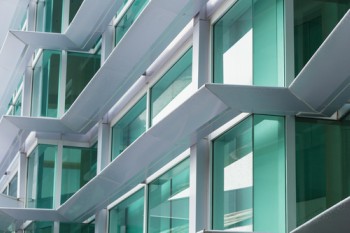 The Government has launched a £200m fund to help remove and replace unsafe cladding on privately owned high-rise buildings after campaigners raise awareness of the issue.
Following the Grenfell Tower fire, 176 private high-rise residential buildings with unsafe aluminium composite material (ACM) cladding were identified.
However, the Ministry of Housing, Communities and Local Government estimates that only 10 of these buildings have completed work to replace the cladding, leaving 166 without safe cladding, compared to 23 in the social sector.
The new funding was announced, in part, in response to the campaigning of Grenfell United and the UK Cladding Action Group.
'Although temporary measures are in place to ensure people living in these buildings are safe, too many owners are treating this as a permanent fix,' said communities secretary James Brokenshire.
'Others are trying to pass on the costs to residents by threatening them with bills running to thousands of pounds.
'While some building owners have been swift to act, and I thank them for doing the right thing, I am now calling time on the delay tactics of others. If these reckless building owners won't act, the Government will.'
Responding to the announcement, Polly Neate, chief executive of Shelter said: 'It is a source of deep concern that nearly two years after the devastating Grenfell fire this dangerous cladding is still on buildings.
'It is vital that it is removed as quickly as possible. The first priority of any Government must be to protect its citizens so we welcome today's announcement.'