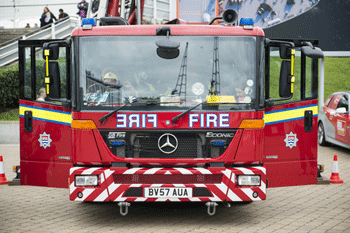 A fire has engulfed a west London tower block, resulting in a number of fatalities and seriously injuring around 50 people.
The fire broke out at the 24-storey Grenfell Tower at 1am this morning.
A local activist group has claimed Kensington & Chelsea RLBC previously dismissed concerns a serious fire would break out.
The Grenfell Action Group raised concerns about a potential fire at the building 10 times since 2013, which it said 'fell on deaf ears'.
It claimed a major fire disaster, found later to be caused by faulty wiring, was only narrowly averted at the tower in 2013.
The council has been asked for comment.
A statement on the council's website said that it had activated a major emergency plan this morning.
Local authority liaison officers are working directly with emergency services at the building and an emergency contact number is also available.
The council added: 'The cause of the fire will be fully investigated and we will keep people informed.'