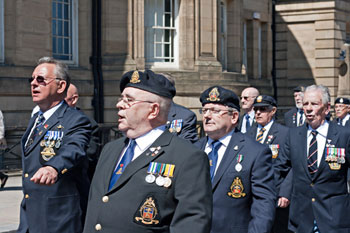 A new ID card for armed forces veterans has started to be issued to service leavers, according to the Government.
The cards will allow veterans to easily verify their service to the NHS, their local authority, and charities. The aim is to help them to access services where needed.
The IDs will also save local authorities and other bodies from having to conduct time-consuming checks to identify individual veterans.
'We owe a huge debt of gratitude to the ex-forces community, and we are working hard to ensure they receive the support they deserve,' said minister for defence people and veterans Tobias Ellwood.
'These new cards celebrate the great commitment and dedication of those who have served this country, and I hope they can provide a further link to ex-personnel and the incredible community around them.'
Any personnel who have left the military since December 2018 will automatically be given one of the new ID cards. All other veterans will be able to apply for a new card by the end of 2020.