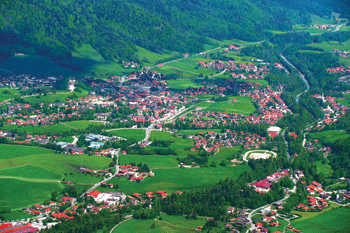 The Government has slashed department resources dedicated to promoting the needs of rural communities, select committee finds.
A report published today by the Select Committee on the Natural Environment and Rural Communities Act 2006 found Whitehall cuts are having a 'profound, negative impact' on the social and economic welfare of rural areas.
Committee chairman Lord Cameron of Dillington warned the Government was failing to take proper account of the needs of rural communities.
'Departmental decisions and policies continue to demonstrate a lack of rural understanding among Whitehall policymakers,' he said.
'Each and every Government department should be required to think about the ways in which their policies affect rural people, and the Government must take action to ensure that this "rural-proofing" of policy happens.'
The report recommended the responsibility for rural affairs should be transferred from the Department for Environment, Food and Rural Affairs to the Ministry of Housing, Communities and Local Government.
This would ensure, the committee said, that the responsibility for rural communities sits within the central Government department that is responsible for communities as a whole.
The committee report also recommended the creation of a single purpose unit within the Cabinet Office that could take responsibility for promoting and embedding rural proofing across Government departments.