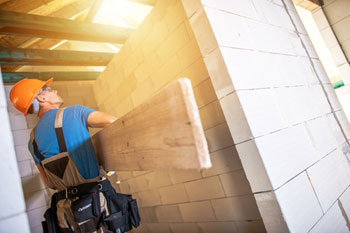 The Government has extended planning permission deadlines to ensure hundreds of construction projects do not run out of time during the pandemic.
Under the new measures, any sites that have a planning expiry date between the start of lockdown until the end of this year will have their consent extended to 1 April 2021.
The Government estimates that over 400 residential permissions providing more than 24,000 new homes are due to expire by the end of this month alone.
Other changes announced today include speeding up the planning appeal process and allowing builders to agree more flexible working hours with their local council.
Housing secretary, Robert Jenrick, said: 'New laws will enable us to speed up the pace of planning appeals and save hundreds of construction sites from being cancelled before they have a chance to get spades in the ground, helping to protect hundreds of thousands of jobs and create many others.'