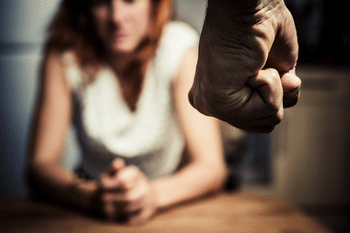 The Government has confirmed plans for a new legal duty for local authorities to provide survivors of domestic abuse with safe accommodation.
As outlined in the Queen's Speech, the Government will amend the Domestic Abuse Bill to include for the first time a statutory duty on councils to provide support to survivors of domestic abuse.
Many councils already provide tailored support to those in need, but this move aims to bring an end to the postcode lottery of support for those fleeing abusive relationships.
'Domestic abuse destroys lives and leaves victims living in fear in the place where they should feel most safe – their homes,' said the local government secretary, Robert Jenrick.
'This duty upon councils will now be brought forward – ensuring survivors get the help they need wherever they are, so they can rebuild their lives away from the threat of abuse.
'This Government is determined to pursue abusers, better protect victims and their children, and ensure they have the support they need – so we can end this abhorrent practice for good.'
Sandra Horley, chief executive of national domestic abuse charity Refuge, said: 'This much needed change in the law could mean an end to the postcode lottery of finding emergency accommodation, and would ensure critical specialist services are on a much more sustainable financial footing.
'We look forward to working with the Government to make sure every woman and child can access the support they need, and that means sustainable funding that meets need and addresses current shortfalls.'