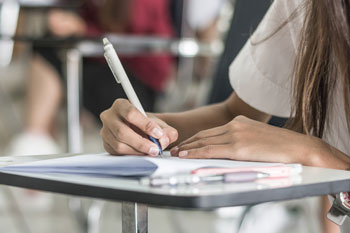 Bids to create 22 new free schools have been approved, education secretary Damien Hinds has announced.
He says it will mean an extra 19,000 places in the areas that need them most and will take the Government a step closer to delivering its pledge to create a million new school places by 2020.
It brings to the total number of free schools nationwide to 440, with 285 more set to open.
Mr Hinds said the latest approvals are targeted in areas of the country most in need, with 18 of the new schools set to open in local authorities identified by the Department for Education as having the lowest educational performance and insufficient capacity to improve.
He said: 'Free Schools have revolutionised education in this country – through their innovation and a different way of thinking about teaching and learning they are a fantastic addition to our education system.
'Many parts of the country have already taken advantage of the free school programme and have reaped the benefits.
'A great education is the key to unlocking every child's potential so today we are announcing 22 new free schools so more young people – often in the most disadvantaged areas of the country – can benefit from a great free school opening in their area.'