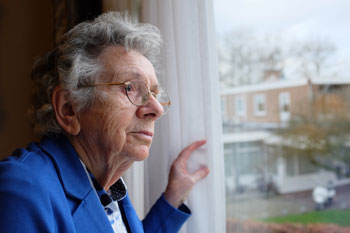 The Government has announced a new 'flexible funding approach' to fund supported housing after the PM's decision last week to drop plans to apply local housing allowance rates to social rents.
The Department for Communities and Local Government (DCLG) this afternoon announced that sheltered housing and extra care would continue to be funded in the welfare system.
The Government will also be introducing a 'sheltered rent' from April 2020 which will keep rent and service charge at an appropriate level for older and vulnerable people. This will be regulated by the social housing regulator.
Short-term supported housing will be funded through a new ring-fenced grant to local authorities in England. This will be set on the basis of current projections of future need.
The grant will be underpinned by a National Statement of Expectation setting out how local authorities should plan for provision in their area.
'This Government is committed to boosting the supply of new homes, and helping people to live independently and with dignity for as long as possible,' said local government minister Marcus Jones.
'This is why we are giving the supported housing sector the certainty of funding they need to get building new homes.
'These reforms will deliver quality and value for money, funding certainty for the sector and give local areas a greater role in commissioning services.'
The minister for family support, housing and child maintenance Caroline Dinenage said: 'We value the important role supported housing plays and that's why we have worked closely with providers and listened to their feedback to come up with solutions that will safeguard its future and improve support for those that need a home that is safe and secure.
'The new flexible funding model and reforms will give housing providers certainty over future funding and drive up quality and provide value for money.'
In the Autumn Statement 2015, the Government announced plans to apply the Local Housing Allowance rates to social rents, including supported housing, with effect from 2018.
However, last week Theresa May reversed this policy, including the proposed LHA cap for those in sheltered housing, in the face of widespread criticism.
Responding to the Government's new proposals on funding for supported housing, Lord Porter, chairman of the Local Government Association (LGA), said: 'Today's announcement demonstrates that the Government rightly sees councils as crucial when it comes to providing supported housing for some of their most vulnerable residents.
'Ensuring that no cap will be applied to housing benefit, and that funding will be kept at current levels for short-term accommodation, is a hugely positive first step towards putting all supported housing on a more secure footing.
'Councils are champions of vulnerable people. Whether it's elderly people in sheltered accommodation, people with learning and developmental disabilities, or people who face homelessness, councils need the resources to be able to make sure that they are adequately protected and housed.'
Cllr Colin Noble, County Councils Network (CCN) spokesman for health & social care and leader of Suffolk County Council, also welcomed the new funding proposals.
'CCN welcomes today's announcements on supported housing, giving upper-tier local authorities a greater role in commissioning and overseeing short-term supported accommodation,' he said.
'In particular, county leaders will welcome the government's recommendation that counties lead strategic plans for supported housing and needs assessment.
'This is a recognition of their strategic role in local areas, in social care and wider service provision, allowing them to plan for the right supported homes and services in the right places, working in partnership with local health partners and district councils.
'The model proposed in this consultation is a model that should be considered in other policy areas, most notably in planning and infrastructure where a strategic role for counties could unlock development in two-tier areas.'