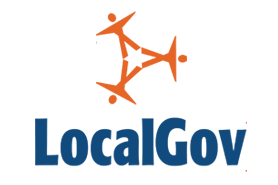 In our second article explaining key aspects of the White Paper, Michael Burton looks at the enhanced role being proposed for parish and town councils
During the short reign of
David Miliband
, the buzzwords in local government were 'double devolution' and 'neighbourhoods'. And the thrust of the White Paper was expected to be that more power should be given to community groups and neighbourhoods, although these were ill-defined and without statutory powers.
Plans for an enhanced role for parishes were conspicuously lacking, even though they already existed as statutory entities. It was as if ministers had been turned off by the negative publicity in 2004-05 arising from the deluge of petty complaints to the Standards Board concerning parish councillors.
However, last month's White Paper has been a surprise. The neighbourhoods agenda has been downgraded, and the words 'double devolution' scarcely feature. Instead parishes have emerged as the favoured route for localism in a way many parishes and their lobbying body, the National Association of Local Councils, hardly imagined. The White Paper recognises parishes as 'an established and valued form of neighbourhood democracy and management' (p42, Volume 1) and says ministers want to build on the existing parish structure. Parishes already have powers to provide some local services and they have been granted extra powers under the Clean Neighbourhoods Act 2005 and the Sustainable Energy and Climate Change Act 2006.
The White Paper proposes to make it easier for districts and unitaries to create parish and town councils. Currently they are set up by the Government and the Electoral Commission based on recommendations from a review carried out by the local district or unitary council or in response to a petition from the public.
The White Paper proposes to devolve the power to create parishes to districts and unitaries following reviews or petitions. It says: 'We will make it clear that there will be a presumption in favour of the setting up of parish councils, so that local authorities will be expected to grant communities' requests to set up new parish councils except where there are good reasons not to, and that existing parishes are not to be abolished against the wishes of local people.'
Mindful of the original ministerial commitment to neighbourhoods, the White Paper intends to allow parishes to call themselves by other names, using terms like 'community', 'village' or 'neighbourhood'. It will also end the confusion of parish councils with parochial church councils or church parishes, which are, of course, different.
The White Paper also proposes to extend the power of wellbeing to quality parishes. The wellbeing power has had a mixed impact since it was first introduced, and it will be interesting to see how it develops for parishes. However, at least the White Paper recognises that quality parishes have a bigger role to play.
It also says that principal councils will be given broader review powers so that they can look at 'other forms of community governance' if they are more appropriate than the parish system. And it wants more support for community groups.
In questions following her speech last week at the NLGN conference on the White Paper, communities and local government secretary
Ruth Kelly
said: 'Not every area will go for parishes. There are other neighbourhood models and it's up to each area [to decide].'
Finally the White Paper confirms that London should have parishes. This will not go down well with the London boroughs - and the recent Malyon commission into London governance came out against the parish model. Many chief executives have voiced concern that parishes will be dominated by special-interest groups. In the wealthier enclaves of each borough, these could be middle class residents' associations that use the parish to lobby against the borough. In areas with a high ethnic population, they may be specific religious or ethnic interest groups. The White Paper says councils 'will need to consider the impact on community cohesion when deciding whether to create a parish in London'.
But overall the White Paper is good news for parishes. It is up to them, especially the quality parishes, to take advantage of the opportunity.