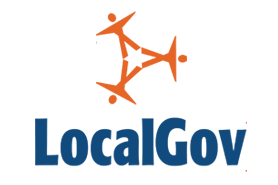 The drive for efficiency gains and cost reductions has been a prominent feature of Coalition policy over the last five years, extending into many areas of the public sector. The large and expensive local government property estate has not escaped attention, and this is likely to continue into the next Parliament.
Described as a 'bloated property portfolio' the entire public estate is estimated to be worth over £350bn, with annual running costs for local government alone being over £5bn.
To supplement its work in reducing the core central government property portfolio, the Government launched its One Public Estate initiative (OPE) in 2013, delivered by the Local Government Association and funded by the Cabinet Office's Government Property Unit.
The OPE programme aims to bring together all public sector organisations, encouraging joint working, in order to generate significant efficiencies, and to identify new collaborative approaches to managing land and property.
The key drivers behind the programme are to: reduce operating costs resulting in savings to the tax payer; generate capital receipts; deliver more integrated and customer-focused services; and create economic growth.
The foundations for the successful delivery of an OPE project include:
• Use of assets to facilitate change with people as key driver;
• Engagement between public sector organisations to create strong partnership working and joint solutions i.e. collaboration;
• Collaboration based on a shared vision which meets the priorities of all those involved;
• Creative thinking involving projects large and small;
• Form following function when it comes to delivery mechanism and governance arrangements;
• Strong leadership and buy-in at member/senior level; and
• Effective project management with built-in flexibility to allow adaption.
There is also a challenge in changing the silo culture that still exists in some parts of the public sector where real effort is needed to break down barriers to change and reform. Advances in technology, coupled with new ways of working, also present exciting new opportunities for creating a more sustainable estate. This can be seen in a central government context by the introduction of 'The Way We Work' programme by the Cabinet Office which has aimed to achieve a smarter working revolution in the civil service.
In an initiative of the scale of OPE, quick wins are often hard to come by, and so progress appeared slow early on. However, across only a limited number of flagship projects, sales with a value of £88m were projected as well as efficiency gains of £21m. Over five years, 5,500 new jobs and 7,500 new homes are forecast, with total benefit to local economies estimated at £40m.
Confidence in the programme remains high. In 2014, it was extended to 20 more councils, with further phases planned. Local government is forecast to see asset sales of over £13bn between 2015 and 2018, and momentum continues to gather pace with numerous successful OPE projects emerging across the country. In particular, early 2015 saw the announcement of the creation of an innovative commercial property vehicle in Worcestershire, the first collaboration of its kind in the UK and developed as part of the OPE programme.
The project involves a single asset management company, formed by a number of core partners to deliver transformational change and projected revenue savings and capital receipts of tens of millions over 10 years.
Regardless of the outcome of the next General Election, it can be reasonably expected that focus will remain on the public sector's sizeable land holding, both at a local and central level. With around 40% of all developable land with planning consents being held by the public sector, this focus will be particularly sharpened by an ever-worsening housing crisis and the pressing need for land to be released for development.
The aims of the OPE programme are sound and should be pursued with enthusiasm by whichever party forms the next government.
Kristian Scholfield is a senior associate solicitor in the specialist public service team of Geldards LLP.