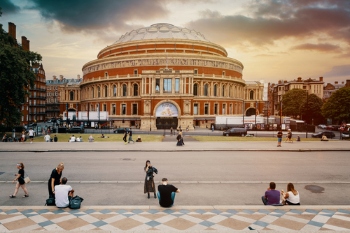 Westminster City Council reiterates its support for anti-terrorism measures after losing a court battle over the position of bollards installed near the Royal Albert Hall.
Property tycoon Robert Tchenguiz took the council to court arguing that the local authority's decision to install anti-terrorism barriers near the concert hall blocked his parking.
The court has found in Mr Tchenguiz's favour with the judge reportedly concluding that the bollards caused 'disproportionate interference' with his 'human right to respect for private and family life'.
In response to the court's decision, a city council spokesperson said: 'The council's overriding concern has always been to ensure the safety of people visiting the Royal Albert Hall. Like other landmark sites in the capital, the Royal Albert Hall is a potential terrorist target and our primary objective is to safeguard people who go there. That overriding principle was upheld by the Judge.
'Throughout this process both the Council and the Royal Albert Hall have sought to engage with people living in this area about the introduction of Anti-Terrorism Traffic Management Orders.
'We will now consider the implications of the ruling. What we will not do is stop putting in anti-terrorism measures across a City which history has shown us terrorists are prepared to attack using vehicles as weapons.'