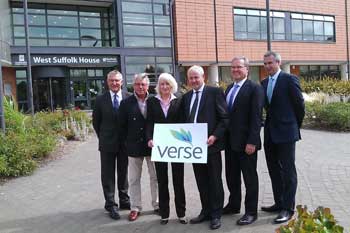 Two West Suffolk councils have set up a new joint venture company to deliver facilities management services.
Forest Heath District Council and St Edmundsbury Borough Council have launched 'Verse' with a local provider, Eastern Facilities Management Solutions (EFMS).
The move will save the councils £40,000 per year in the first instant, and will later explore the possibility of selling services to other businesses and organisations.
Cllr David Bowman, Forest Heath District Council's cabinet member for operations said: 'This is another chapter and Verse in the West Suffolk story as we look to deliver better services while saving money and creating an opportunity to bring in a commercial income.
'Most importantly the cash generated from this will go some way to helping support and protect the key services that our residents, our businesses and our communities value so highly.'
Verse will deliver catering, cleaning, security and courier services.