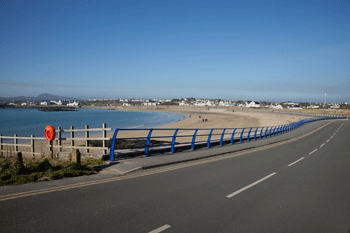 The Welsh government has committed to investing £74m into initiatives aimed at building a 'clean, green transport network'.
In its 2020-21 budget, the Welsh government has promised £29m to support the transition to low emission vehicles.
The budget says this will contribute to the government's aim of a zero emission bus and taxi/private hire vehicle fleet by 2028, while improving infrastructure including charging points.
It has also committed £25m to improve the road system and make it more resilient in the face of flooding and other climate change impacts.
'We want to deliver a modern and connected transport network which facilitates a real modal shift, and delivers on our objectives of improving air quality and reducing carbon emissions,' said Ken Skates, the Welsh government transport minister.
'Tackling the climate emergency requires a radical change in the way we travel. Investing in these initiatives will take Wales further down the path to a more resilient, cleaner and greener transport network.
'By improving our green infrastructure we can make it easier for people to travel in more environmentally friendly ways. This goes hand in hand with service improvements which will provide better connections for people, communities and businesses.'
The North Wales Metro will also receive £20m.