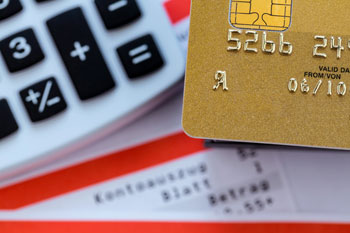 Welsh local authorities have spent nearly £100m using Government procurement cards in the last five years - including spending thousands on Xbox games, Facebook and Twitter - according to a campaign group.
New research from the pressure group the TaxPayers' Alliance (TPA) has revealed the amount spent by Welsh local authorities using Government Payment Cards (GPCs) since 2012 has hit £92m.
The research also discovered a 'significant portion' of councils have been failing to maintain records of spending from as recently as two years ago.
The TPA found several Welsh councils increased their spending on procurement cards dramatically, with items purchased including video games from a wide range of stores including Amazon and iTunes, as well as spending £30,000 on social media networks.
Merthyr council recorded the highest increase on GPCs since 2012 with a rise of 1,734%, whereas Pembrokeshire spent over £26.4m – the most of any Welsh local authority.
'Welsh taxpayers will be astonished to find that some councils have increased their spending at such an astronomical rate and will be wondering how this rise can be justified,' said TPA campaign manager Tom Banks.
'There are also questions to be asked about the suitability of using Government Payment Cards to buy certain products and the clarity with which information on these items are made available to the taxpayers footing the bill.
'With hard-pressed families struggling with ever rising bills authorities not only need to keep costs down but also must have very clear guidelines on how these cards are to be used, with clear records made available to the public for scrutiny.'