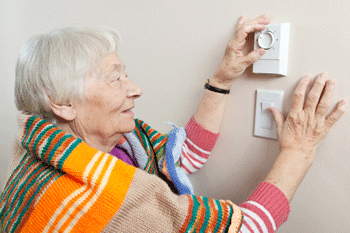 Eligible people in Wales will be able to claim a one-off £100 payment from their local authority to provide support towards paying their winter fuel bills, the Welsh government has announced.
Minister for social justice Jane Hutt announced over the weekend that the Winter Fuel Support Scheme would open on Monday 13th December.
'Households in Wales are under unprecedented financial pressure, compounded by the cost-of-living crisis and the cruel decision by the UK Government to end the uplift to Universal Credit, which has plunged many more adults and children into poverty,' she said.
'Today builds on our previous announcements on the Household Support Fund as well as the Cold Weather Resilience plan, which sets out the actions we are taking, in collaboration with our partners, to safeguard vulnerable and lower income households during periods of cold weather.'
Ms Hutt said that local authorities will be contacting eligible households across Wales to invite applications for the payment.
'Anyone who is not contacted by their authority who believes they are eligible for the payment, can submit a claim via their local authority's website on Monday,' she said.
'It will be available to all eligible energy customers regardless of whether they pay for their fuel on a pre-payment or a credit meter.'