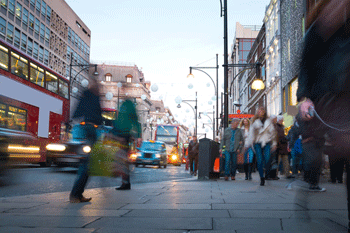 Local authorities in Wales have been urged to use their existing powers and resources to make town centres sustainable.
A new report from Wales' Auditor General has found that one in seven shops on Welsh high streets are empty due to past policy choices, changing consumer expectations, technological advances, and COVID-19.
The Auditor General, Adrian Crompton, urged all levels of government to be ambitious in their efforts to revive the high street. However, he stressed that local authorities were key due to their wide range of statutory powers, which can determine the shape and environment of town centres from planning and transport to housing and tourism.
The report called on councils to use their existing powers and resources to focus on making town centres sustainable. It also urged them to work in collaboration with one another.
'Rapid change is taking place in our town centres and the full impact of COVID-19 is yet to be felt,' said Mr Crompton.
'Priorities for action that appeared reasonable 18 months ago no longer reflect the changes that are taking place and the challenges that now need to be addressed.
'National and local government need to deliver integrated solutions, make brave decisions and provide bold, ambitious leadership if we are to address the challenges facing our town centres.'