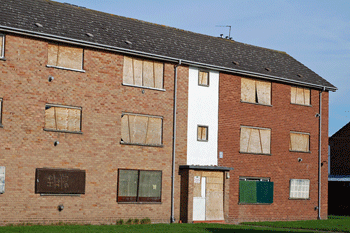 Councils in Wales will be allowed to compulsory purchase empty houses and vacant land under new planning rules.
The new rules will enable councils to bring redundant buildings and land back into use, when it is in the public interest to do so.
Minister for housing and local government, Julie James said: 'The Welsh Government has put placemaking at the heart of the planning system in Wales and believes compulsory purchase powers are an important action tool which can help support local authorities and communities recover from the COVID-19 crisis.
'Used properly, compulsory purchase powers can contribute towards effective and efficient regeneration, the revitalisation of communities, placemaking, and the promotion of business, leading to improvements in quality of life.'
A consultation on further reforms to compulsory purchase procedures has also been launched.