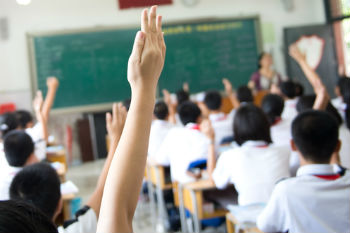 Neath Port Talbot Council has announced that it intends to pull out of the ERW due to 'major concerns' over the school body's governance and financing.
The Regional School Improvement Consortium - known as the ERW - was set up in 2012 to work with councils to pool resources and improve school performance.
As well as working in Neath Port Talbot, the ERW works with schools in Carmarthenshire, Pembrokeshire, Ceredigion, Swansea and Powys.
Neath Port Talbot Council leader Rob Jones said that the council planned to withdraw due to 'major concerns about the governance, quality and financial aspects of how the consortium operates.'
'It is most regrettable that these issues have not been definitively addressed, leaving us with no choice but to exercise the withdrawal option which will be debated in cabinet next week,' he added.
Cllr Peter Rees, cabinet member for education, leisure and lifelong learning, acknowledged that 'some good work' has been done by the ERW.
However, he said that a proposal to quadruple the council's annual contribution to the consortium was 'not acceptable'.
Cllr Rees said the council was also concerned that the proposal to divert more council funding to the body would increase the risk of redundancies.