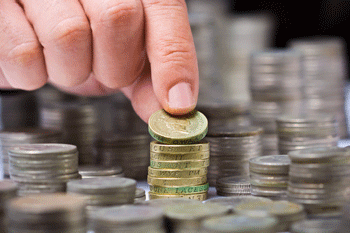 The Government's programme of welfare reforms has fallen way short of its target to reduce spending by £19bn this year – opening the door to further benefit cuts.
Analysis by the Institute for Fiscal Studies (IFS) shows spending on pensioner benefits and housing benefit are far higher than Government anticipated. Overall, it has delivered just £2.5bn of savings on social security spending since 2010.
Despite announcing cuts of more than £2bn, spending on housing benefit will be £1bn higher this year in real terms than in 2010 as a result of falling wages and rising private rents.
Delays in replacing disability living allowance have meant that instead of delivering a £1.2bn cut to DLA spending, the Government has actually spent £1.6bn more.
'All this has important fiscal consequences,' said the IFS. 'Working-age benefit spending has always been sensitive to the unemployment rate. But the rapid growth of housing benefit and tax credits over the couple of decades means that slow earnings growth now has the potential to push up spending too.
'Much of the hoped-for savings from the introduction of ESA [employment and support allowance] have failed to materialise, and it is an open question whether the personal independence payment will be any different.
'Mr Osborne wants further cuts to social security spending to help reduce the deficit. He may end up having to make cuts just to stay on track.'