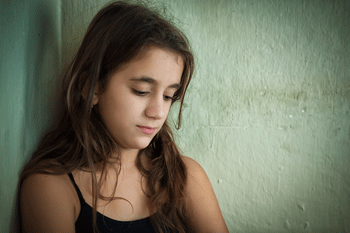 The welfare cap approved by MPs last night risks will push 345,000 more children into poverty, a charity has warned.
Research by Save the Children suggests the £3bn savings required from a limit on departmental spending will be disproportionately sourced from working age benefits, which are relied on by parents and particularly affect young people.
The charity's director of UK poverty, Will Higham, said: 'Children have already paid the highest price in the recession. It is all well and good to look towards a recovery, but parties that vote in favour of the cap need to spell out urgently what provisions they will make to ensure that the poorest children do not get forgotten about and left behind.'
'Parties voting for the cap should remember that poverty doesn't just hurt childhoods, it can affect the rest of a child's life.'
MPs overwhelmingly backed plans for a £119bn limit on welfare spend in 2015/16, approving the measure by 520 votes to 22.
Speaking before the debate chancellor George Osborne said the cap marked 'an important moment' for the welfare state.
While Labour announced its support for the limit, eleven of its backbenchers defied leaders by voting against the measure.
Speaking in the Commons, Labour MP Diane Abbott described the welfare cap as 'arbitrary' measure, which bore 'no relationship to need, as our benefits system should'.