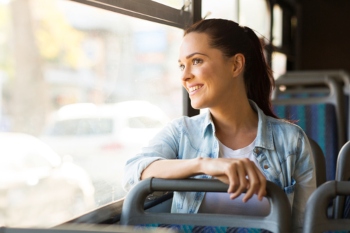 The number of bus journeys taken in England outside of London has fallen by 10% over the past decade, a new report has revealed.
The report from the National Audit Office (NAO) also found that since 2010, local authorities have reduced spending on local transport by 40%.
It warns that new powers for local authorities to partner with operators and improve services have made little difference due to wider funding pressures.
Gareth Davies, the head of the NAO, said: 'Despite the Department for Transport's long-stated aim to increase bus use, passenger numbers have fallen since 2010. The Department has funded some valuable local enhancements to bus services but these do not constitute systemic improvement.
'To meet the needs of local people, especially those in rural and disadvantaged communities, the Department's future bus strategy should match the funding provided to its objectives, and better enable local authorities and operators to work together.'
The report warns that the Department for Transport will need greater clarity to improve bus services and how it will measure success.