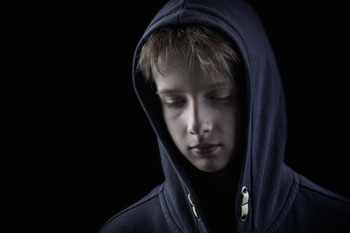 There is still 'some way to go' before mental and physical health for young people are treated with the same importance, the official spending watchdog has warned today on World Mental Health Day.
The National Audit Office says the Government has started to tackle the issue but even if current initiatives were delivered as intended, a 'significant unmet need for mental health services' among young people would remain.
It says in a report that experience in other sectors suggests programmes to improve access to mental health services may uncover previously unidentified further demand.
The Government's current work to improve mental health support for children and young people is an 'important but modest step towards achieving its longer term aspiration' but it started from a 'very low base'.
Andy Morse, head of the NAO, said: 'Parity of esteem between physical and mental health services for children and young people is a laudable aim.
'However, to deliver meaningful change, this must be matched by the necessary planning, resourcing and co-ordination.
'Despite a welcome start this aim remains far off. Current targets to improve care are modest and even if met would still mean two-thirds of those who need help are not seen.
'Rising estimates of demand may indicate that the Government is even further away than it thought.'