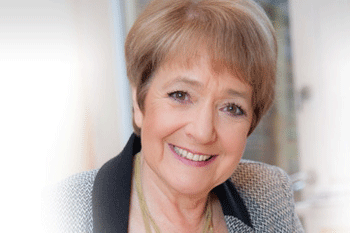 The Government has failed to determine if its £3.7bn Help to Buy scheme will deliver value for money for the taxpayer, according to a report from the National Audit Office (NAO).
The spending watchdog warned that although nearly 13,000 buyers completed house purchases through the scheme in the first nine months, there is no evidence to show how many of these would have brought a property anyway. It said this means the economic benefits of the scheme can not be properly evaluated.
Margaret Hodge, chair of the Committee of Public Accounts, said: 'I am shocked that the Department for Communities and Local Government is investing up to £3.7bn without a clear understanding of how Help to Buy will impact the property market.
'The Department needs to get a handle on whether home buyers would have made purchases, and developers built the houses, anyway. It is simply unacceptable that there is not a coherent plan to evaluate Help to Buy or to even understand its impact on other housing initiatives.
'Also, you have to ask why the Department thinks that providing loans to people who are buying homes worth £600,000 is actually benefiting those most in need. To provide value for money, the Department and the Agency need to reduce and manage the risks to taxpayers' money.'
The NAO said that while the scheme was running smoothly, some buyers were purchasing a home with a deposit of less than five percent, which the department should try and minimise.
Amyas Morse, head of the NAO, said: 'The Help to Buy equity loan scheme is improving access to mortgage finance and for the most part is running smoothly. But the scheme's costs, which come in large part from tying up £3.7bn long-term in the housing market, will be substantial.
'If the Help to Buy equity loan scheme is to protect public value, the Department and the Agency need to quantify the scheme's impact on construction and homebuyers, and manage as far as possible the risks to taxpayers' money which is now exposed to the housing market.'
The cost of the scheme in today's terms is £494m and for the economic benefits to exceed the costs, a quarter of sales must lead to a new home being built. The NAO said assessing whether this happens is 'crucial' to deciding if the scheme is value for money.
The Help to Buy scheme was recently extended to cover 'Islamic Mortgages'.