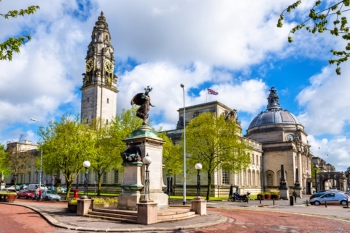 The 'role and value' of councils in Wales should be revaluated in face of rising demand and financial pressures, according to a new report.
While local authorities are 'not confident that they can continue' to deliver services in high demand they are 'neither effectively nor consistently involving' citizens willing to run services, Audit Wales concluded.
There is also a lack of comprehensive data to inform spending reductions, according to the report looking at discretionary services.
Despite local government services being 'essential to keeping people safe and healthy,' the report warned 'councils face a real challenge of remaining relevant to all their citizens'.
Audit Wales found, in general, councils have 'sought to protect services that help the most vulnerable,' with the deepest cuts having fallen on leisure, recreation, cultural and regulatory services.
The watchdog's report said the pandemic 'offers civic leaders an opportunity to revaluate the role and value of local government'.
It read: 'Most councils have put in place processes to determine cuts by reviewing services and identifying options to deliver them in future, although the data is not as comprehensive as it could be.
'Councils are missing the benefits of involving citizens who are willing to get involved in helping share and run services.'
Auditor general for Wales, Adrian Crompton, said: 'The pandemic has seen local government stepping up to deliver essential services for their communities.
'However, reduction in the breadth of service delivery means local councils need to ensure they remain relevant to all their citizens.
'The pandemic has presented them with an opportunity to revaluate their role and find new, innovative solutions to safeguard the essential services they provide.'