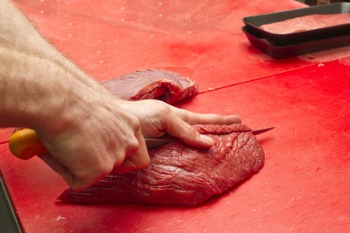 Many councils are struggling to meet their food hygiene responsibilities, according to new research by consumer watchdog Which?.
According to the analysis of data, Birmingham City Council and Hyndburn Borough Council were ranked as the worst areas for food hygiene enforcement for the second year running.
Erewash Borough Council had the best record for food hygiene as it carried out planned interventions on all failing premises and 97% of its medium and high-risk establishments are compliant with hygiene standards.
Which? warned that Brexit could put further pressure on local authorities as it could increase their workload keeping track of food standards.
Alex Neill, managing director of Home Products and Services, said: 'When it comes to food, British consumers expect the very best standards for themselves and their families.
'But our enforcement regime is under huge strain, just as Brexit threatens to add to the responsibilities of struggling local authorities.'
Cllr Simon Blackburn, chair of the Local Government Association's Safer and Stronger Communities Board, said: 'Councils know their local areas best and target reduced resources at the riskiest businesses, while national co-ordination through the Food Standards Agency also helps to ensure that areas of the food industry most at risk are generally targeted accordingly.
'Ultimately it is the responsibility of food businesses to ensure the products they produce and premises they serve from comply fully with food safety law and pose no risk, but councils continue to do everything possible to maintain checks in this area despite severe budgetary pressures.'