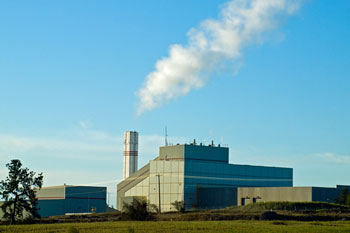 Energy equivalent to the output of six power stations is being wasted in UK homes, according to researchers.
A briefing paper by the UK Energy Research Centre and University of Sussex Centre on Innovation and Energy Demand says £270 could be knocked off average household bills by using heating, insulation lighting and appliances more efficiently.
The findings come as the Government is carrying out a review of the cost of energy and it is expected to produce a 'clean growth plan' during this parliament.
It estimates that investing in efficient measures could save the UK economy £7.5bn and the full economic benefits could be as much as £47bn.
It says it is 'technically possible' to reduce energy demand by 25% and it could be halved in the longer term.
Jim Watson, director of the UK Energy Research Centre, said: 'This research proves that there is still huge potential to save energy from UK homes.
'It is clear that reducing energy demand needs to be a priority if the government is serious about bringing down energy bills.
'It should be the centrepiece of the clean growth plan, which is now overdue.'