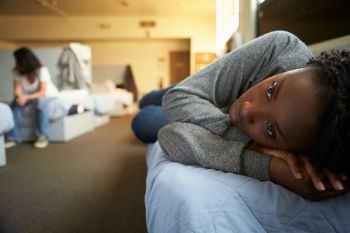 Women escaping domestic violence would be among those hit hardest by plans to cut housing benefit, the Scottish government has warned.
Social justice secretary Alex Neil said the UK government's proposals to cut housing benefit will have a 'catastrophic' impact on people who depend on such support for their survival.
He called for 'urgent clarification' of the proposal to restrict housing benefit for tenants which he said could result in the closure of supported and refuge accommodation across the country.
The proposals, outlined in the UK government's spending review last year, would set the housing element of benefit claims to Local Housing Allowance levels far lower than what is needed to cover rent and service charges in refuges.
Mr Neil said: 'This proposal is essentially a cap to the amount of housing benefit housing social and council tenants will receive, and, what's still not clear is how far this cap will go when it comes to the most vulnerable living in refuge accommodation.
'This includes women and children fleeing domestic violence, disabled people and those affected by homelessness.'
He added: 'This move will have a catastrophic impact on those people who depend on such support for survival.'