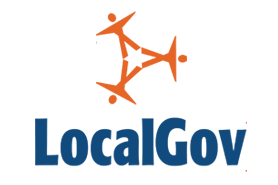 Companies are leaking data like a cracked tea cup. And public sector organisations are no exception. While media headlines have recently focused on the external threat that comes from hackers, malware and vulnerabilities such as VENOM, the fact is many organisations lack the internal governance to ensure data is secure.
We're all familiar with tales of lost USB sticks and misplaced laptops. Whilst these situations are less than ideal, the real threat to data security does not come from these misdemeanours but from the digital environment in which local government staff now operate. Or rather more specifically, how IT understands an employee's organisational digital footprint.
The advent of the digital workforce
Within local government, work is increasingly digital and interconnected. Organisational performance is therefore largely contingent upon providing people with richly functional digital workspaces that they can access any time, and anywhere. Data and applications are increasingly underpinning how staff work.
But accordingly much of the data staff rely on in order to do their job sits outside of the corporate firewall and this necessitates being able to log into government databases or accessing information across the Public Sector Network, for which usernames and profiles must be created.
Of course some of the data accessed and shared via applications is perfectly mundane, such as a planning application process or the allocation of a FENSA inspection allocated to a contractor, but it can just as easily be highly sensitive. From adult and child social care to the provision of local health services, local government organisations house highly personal information that under the Data Protection Act it is their responsibility to adequately protect.
This situation is further complicated by the advent of employees using their own devices to upload and download data to the corporate network. Such devices are necessary for many staff whose role is largely based outside of the office, such as planning or youth workers, but how does IT know what data sits where and on what device? What are their control permissions?
The truth is that all too often IT doesn't know the digital footprint of each employee and so can't answer these questions. It might be acceptable with current employees, but problems come to light when someone leaves a company. IT can't be 100% certain what sensitive data is where and who is able to access it.
Untangling the digital spiders web
In the majority of organisations, employees leaves and all that happens is that their email is shut down and their profile deactivated. But if you don't know the depth and breadth of that profile, it is easy for applications to be overlooked and log-in details to remain active. This situation is exacerbated by local government organisations relying heavily on contractors who are not always officially onboarded, but their boss finds 'short cuts' to keep them working allocating or sharing the permissions they need in order to get access to the systems they need.
This isn't done maliciously but with a desire to simply 'crack on.' What it does though is create a 'shadow user' that IT has little or no insight into. One or two shadow users might not seem like a big problem, but multiply them tenfold and suddenly local government has a lot of blind spots in play, accessing data and walking out of the building with it safely tucked into their pocket.
The net result is that data is vulnerable, and so too is the council to a fine from the Information Commissioner's Office (ICO), which places the duty of care of data firmly in the hands of the council, not the employee.
To effectively govern access to data, local government organisations have to be predictive, not reactive. In order to ensure timely and precise de-provisioning of services, organisations simply can't rely on manual processes. Digital workspaces need to be managed in real-time and predictively. If not, local government organisations risk being haunted by wrongly assigned permissions, vulnerable information and a hefty ICO fine.
Diana Wong is director product marketing at RES Software.