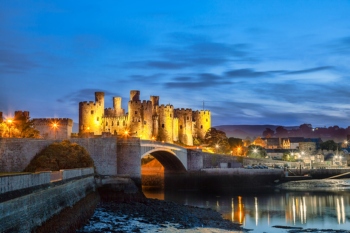 A consultation on allowing councils in Wales to launch new tourism taxes will be launched later this year.
The Welsh Government will launch the consultation on proposals for a local visitor levy in autumn 2022.
A tourism tax would enable local authorities to raise revenue from tourists who stay overnight in their area to help pay for public services and infrastructure.
Rebecca Evans, minister for finance and local government, said: 'The introduction and subsequent use of such a levy would enable destinations in Wales to be enjoyed for generations to come and encourage a more sustainable approach to tourism.
'The levy would be proportionate by design, and powers to raise the levy would be discretionary for local authorities. This would enable decisions to be taken locally, according to the needs of our communities. The levy will apply to those paying to stay overnight within a local authority area.
'Opportunities for wider contributions on the cost impact of other types of visitor activities on local infrastructure will be offered as part of the consultation on the levy.'
The Local Government Association has previously called for councils in England to pilot a local tourism levy.