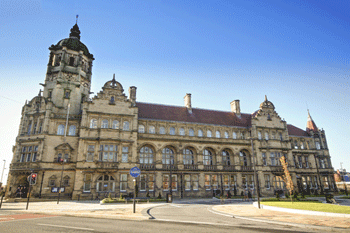 Ofsted will carry out a full inspection of Wakefield's children's services after they were rated 'requiring improvement' two years ago.
Wakefield Council has welcomed what will be a two-week inspection, saying it will be 'an opportunity to further support our improvement journey.'
Ofsted rated the local authority's children's services as 'requiring improvement' during the last full inspection in July 2016.
In February this year, after a visit that looked at the arrangements for the 'front door', the inspectors said the council was taking positive steps to make improvements.
However, they also found 'significant weaknesses' and wanted to see an increase in pace.
'We are working very hard to deliver improvements as quickly as possible and we know that children will benefit from the additional management, social work and admin capacity we have already put in place,' said Beate Wagner, corporate director for children and young people.
'We also know that it is early days for some of the improvements we are making and expect Ofsted to acknowledge this.
'The inspection of the directorate will be thorough and in-depth and everyone involved will treat it as an opportunity to further support our improvement journey.'
Wakefield said they had made 'fundamental changes' at the top of children's services, including the appointment of Ms. Wagner. A new service director for children's social care is also due to join the council in early August 2018.
Cllr Margaret Isherwood has been hired to help support the transformation of the Children and Young People Service, which has been backed up by a £1m cash injection and an extra £3.5m into the service's annual base budget.
'We face significant challenges in some areas and will share the actions we are taking to address these concerns,' added Ms. Wagner.
'The inspection also gives us the chance to demonstrate the changes we have made and showcase some of the great work that our dedicated teams deliver.'