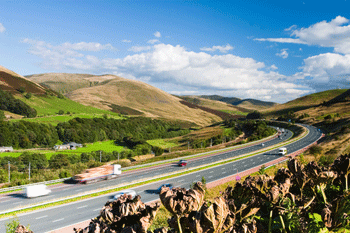 Wakefield council has decided against giving Welcome to Yorkshire additional funding choosing instead to pump it directly into the district's tourism sector.
In July, the tourism promoters, Welcome to Yorkshire, requested a £1.45m funding contribution from local authorities across Yorkshire. Wakefield Council was asked to provide over £78,000 financed by surplus funds from the 2019/20 North and West Yorkshire Business Rates Pool.
However, yesterday's cabinet decision means that this money will now be ring fenced to support the district's tourism and hospitality businesses.
'We very much value the role that Welcome to Yorkshire plays and will continue to support with our annual £12k membership fee, but my cabinet and I have acknowledged today that we are in a very different place as a result of the pandemic,' said the leader of Wakefield Council, Denise Jeffery.
'Our priority must be and will always be our residents, communities and businesses.
'The Council is facing an estimated financial gap of almost £17m due to the Covid-19 pandemic with continuing uncertainty beyond March 2021. This means that every penny we spend needs to deliver the best value for money and have a direct impact on this district.
'We know our tourism and hospitality sector have been dealt a significant blow by the pandemic and these industries look likely to continue to struggle over the coming months, especially if the number of Covid-19 cases keep rising and we have the threat of local lockdown hanging over us.
'Through our Recovery Board we are trying to drive forward the district's economic recovery by identifying local interventions and looking to see where we can add the most value and have the greatest impact. We now propose to ring fence the £78k funding to inject a much needed boost direct to our tourism and hospitality industries, via the Recovery Board.'
Welcome to Yorkshire's Chief Executive James Mason commented: 'We're obviously disappointed Wakefield have decided not to make this contribution, but we understand the immense pressure local authorities are under right now as we all struggle to deal with the consequences of Covid-19, and we're pleased to hear the council still values the work we're doing and will continue paying its subscription.
'I believe it's more important than ever right now that we come together to promote all four corners of Yorkshire and tell the world about everything on offer in this fantastically diverse county. Our voices are so much louder if they are combined especially at a time when the Yorkshire tourism industry has a huge opportunity which must be seized upon.
'Our role should be understood as an 'amplifier' of the tourism products, offers and assets that exist right across Yorkshire to a national and global audience. We can do this quicker, more cost effectively and to a much wider audience which benefits the whole county when we work together.'