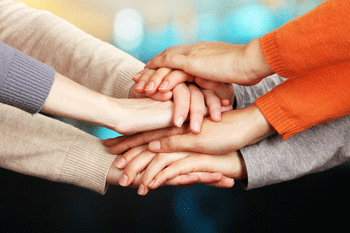 The West Midlands Combined Authority (WMCA) has been announced as the seventh most inclusive employer by the National Centre for Diversity.
The National Centre for Diversity is dedicated to promoting equality, diversity, and inclusion and each year announces its Top 100 Most Inclusive Workplaces.
This year the WMCA jumped up 17 places from its previous 2020 ranking of 24th.
Welcoming the news, Deborah Cadman, WMCA chief executive, said: 'Inclusivity is something close to my heart and I am delighted that our hard work has been acknowledged by making the National Centre for Diversity's top 10.
'We have developed initiatives to make the combined authority an inclusive and fair place to work and thrive and have made being inclusive one of our four core organisational values which affects how we go about our daily work
'We have seen significant progress in gender representation over the past few years and have a fully gender balanced senior leadership team.'
The Top 100 Most Inclusive Workplaces index is put together as a result of a company survey sent by the National Centre for Diversity to all employees from organisations that are working towards the Diversity Investors in Diversity or Leaders in Diversity accreditations. An algorithm is then used to benchmark the companies and compile the Index.
Solat Chaudhry, chief executive at the National Centre for Diversity, said: 'I send my warmest congratulations to the West Midlands Combined Authority on successfully reaching number seven in the Top 100 Most Inclusive Workplaces Index 2021.
'It's been a challenging year and yet, it has not dented the excellent work that organisations and individuals do in promoting FREDIE – Fairness, Respect, Equality, Diversity, Inclusion and Engagement – best practice.
'We had to have these awards this year. We could not ignore the fantastic efforts that everyone has continued doing. I congratulate everyone who works so hard day-in day-out to maintain these high standards.
'Through the work of the FREDIEs we are able to build a better society, and our winners come from a wonderful cross section of private, public, education and charity sectors representing the very best.'