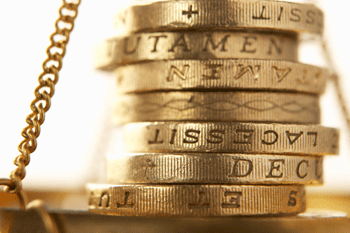 The choice could not be clearer on public spending plans by the main political parties according to the Institute for Fiscal Studies.
In its analysis of the party manifestos, PIFS director Paul Johnson said: 'Rarely can a starker choice have been placed before the UK electorate. The implication of the Conservative manifesto is that they believe most aspects of public policy are just fine as they are. Little in the way of changes to tax, spending, welfare or anything else. Yes, there are some spending increases for health and education already promised, but essentially nothing new in the manifesto.'
He added: 'Labour, by contrast, want to change everything. Their vision is of a state with a far greater role than anything we have seen for more than 40 years. They would tax and spend more than ever before, putting in place a new universal welfare state with free childcare, free university, free personal care, free prescriptions and more besides.'
In a low-key manifesto the Conservatives propose an extra £3bn on top of an already pledged £34bn increase in spending over the next five years compared to Labour's extra £73bn and the Liberal Democrats' £33bn. The latter two parties have also promised extra funding for social care but neither would prevent catastrophic costs from long-term nursing care. Mr Johnson derided Conservative promises that no one need to sell their home to fund care as 'an uncosted aspiration.'
Conservative plans would leave public spending outside health by 2023/24 still 14% lower than in 2010/11 while Labour's plans would reverse cuts. However Mr Johnson questioned whether the public sector had the capacity to deliver such a huge increase while in contrast the Conservatives' promise to hold down spending 'looks remote.'
He said Conservative plans envisaged annual borrowing of 2% of GDP, Labour 3.5% and the Liberal Democrats a reduction.