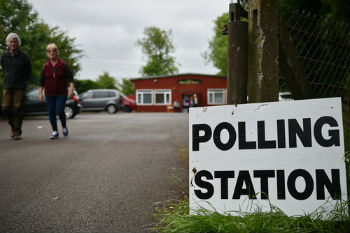 The national rollout of the government's voter ID plans could cost up to £20m per general election, new analysis has revealed today.
New analysis of the five pilots by the Electoral Reform Society (ERS) also said the turnout at the local elections was 'artificially stimulated' be awareness campaigns. The report highlights the fact Bromley received £200,000 of funding to help implement the pilot, but a quarter of residents still didn't know ID was required to vote.
'When it comes to voter ID, the government is rearranging the deckchairs while our democracy heads towards an iceberg,' said Jess Garland, director of research at the ERS.
She added: 'If rolled out nationally this scheme could cost the taxpayer up to £20 million per General Election and, based on this year's trials, could disenfranchise tens of thousands of voters.
'These are significant numbers – and the disenfranchising effect of voter ID could easily swing the result of future elections.'
The report also highlighted research showing 99% of staff in the polling stations did not suspect fraud has taken place in their polling station.
Cat Smith, Labour's shadow minister for voter engagement and youth affairs, said: 'It is staggering that the Tories plan to waste tens of millions of pounds on mandatory ID checks in polling stations, especially at a time when our public services are in crisis.'
Read our feature exploring if the voter ID scheme will help prevent fraud in the local elections.