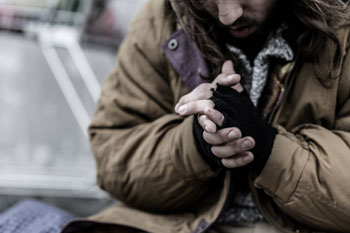 A village hall will be converted into homes for the homeless in a scheme that is thought to be a first in the UK.
East Hampshire DC plans to construct 10 individual studio pods inside Pinewood village hall to help cope with a 'critical shortage' of temporary accommodation within the district for single homeless people.
The council's portfolio holder for welfare and community integration, Cllr Julie Butler, said: 'This is a brilliantly innovative way of alleviating a serious issue and finding comfortable, safe and supported accommodation for people that would otherwise be out of the system and forgotten.
'It also makes excellent use of a community building that is no longer serving a useful purpose.'