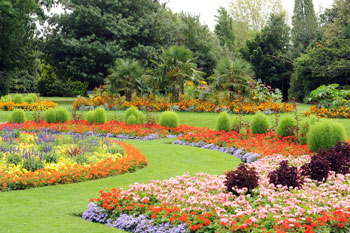 Victoria Park in the East End of London has been crowned the UK's favourite park for the second time in three years.
It secured more than 13,000 of the 35,000 votes cast for this year's Green Flag People's Choice Award. The park was given a £12m revamp three years ago and won the award, organised by Keep Britain Tidy, in 2012 and was runner up last year.
Mayor of Tower Hamlets, Lutfur Rahman, said: 'I am delighted Victoria Park has reclaimed its title as the UK's best loved open space. It is our flagship park and a fantastic asset which is enjoyed by thousands of visitors and residents alike.'
Cllr Shafiqul Haque, cabinet member for culture, said: 'The council works hard to ensure all parks and open spaces are maintained to an excellent standard and the borough has six Green Flag Award winning parks to be proud of.
'I would like to congratulate the parks team for their dedication and commitment as our parks provide essential recreation, play and leisure facilities.'