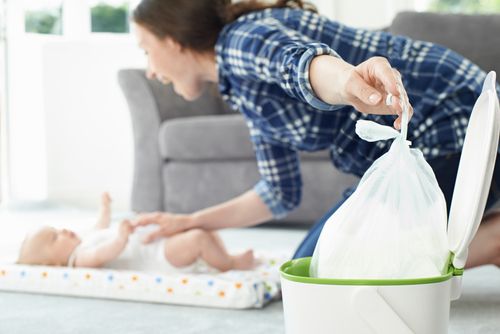 Residents have raised 'numerous concerns' about the nappy collection policy of the Isle of Anglesey County Council.
The council provides a nappy collection service to households with children under 3 years old.
In order to avail themselves of the service, residents must apply online and upload a copy of the child's birth certificate.
Once the child has had their third birthday the service will—to use the verb chosen by the council website—'terminate'.
An Isle of Anglesey County Council spokesperson said: 'Numerous concerns have been raised in respect of our nappy collection policy; specifically with reference to birth certificate requirements and age of children eligible for the service.
'We are keenly aware of public concern, and have been reviewing these issues.'
Update:
The Isle of Anglesey County Council today (29 September) announced it would make a number of changes to its nappy collection service.
Children up to the age of four will now be eligible to receive the service and parents won't have to provide a copy of the child's birth certificate.
The council also said it would be more flexible when it came to children over the age of 3. Any applications for a child over four years of age will be considered on a case by case basis from now on.
Head of highways, waste management and property, Dewi Williams, explained: 'We've listened to the concerns expressed by parents in recent days, and as a result will make changes to the service.'