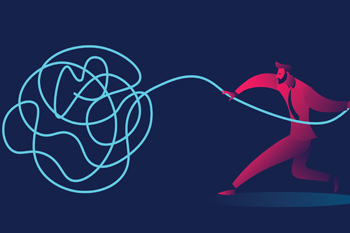 It's fair to say there are often times when central and local government are barely on speaking terms, but rarely does this make front page news. And for the nation's press to be universally taking the side of councils is practically unheard of.
Yet, the fallout from the Government's decision to quietly change advice for people living in areas facing a surge in cases of the coronavirus variant first found in India has done just that. Even the Conservative-supporting Daily Telegraph labelled Team Boris Johnson's actions a 'farce'.
Local government could be forgiven if it collectively experienced a warm glow of satisfaction after ministers quickly backtracked on the change in travel advice for people living in Bolton, Blackburn with Darwen, Kirklees, Bedford, Burnley, Leicester, Hounslow and North Tyneside. Not least because the councils concerned had not even been informed of the initial change to advice for their areas.